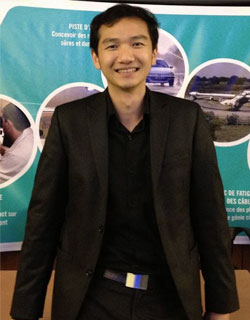 Dr. Manitou HUN
Founder & Managing Director
Manitou HUN graduated his Master Degree and PhD in Civil Engineering respectively from the National Institute of Applied Sciences of Lyon (INSA Lyon), France and Ecole Centrale de Nantes, France. He started working after his PhD as the Project Manager with LBL International gaining valuable experience in Construction, Project and Development Management. He has delivered several projects such as the construction of villa, office, residential, international school and industrial projects. Manitou has managed several warehouse projects of his brother's company and delivered with quality work within the timeframe and at the competitive pricing.
After gaining valuable experience not only with the international company but also his own projects, Manitou started his own company in 2016.
Manitou's vision is to create and maintain an organization of highly skilled construction professionals that serve our Clients' needs with honesty and integrity. To provide an environment that promotes personal growth and self-pride. Ultimately, to differentiate ourselves as the builder of choice to those seeking quality, personal service, and value.